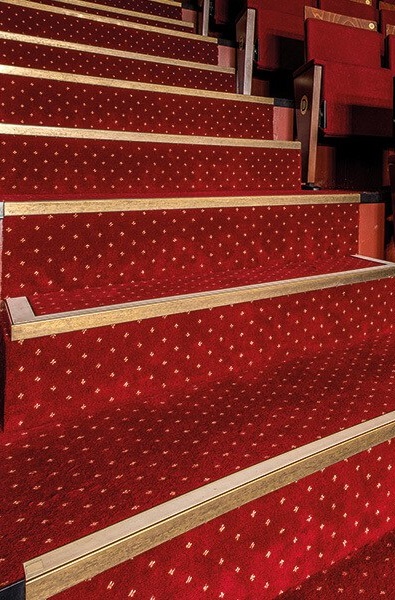 Commercial Carpet Supply & Fitting
We have supplied and fitted carpets for Nissan UK, Eddie Stobart, local Estate Agents Spencers and worked as a sub contractor for international security business G4S plc (formerly Group 4 Security).
We understand that supplying and fitting a carpet in commercial premises is slightly different to having one fitted at home. It's not just you that's going to see the end product of our work it's all your customers as well.
Whenever we fit carpets we aim to cause the minimum interruption to your business we possibly can; whether you be a business already operating or one going through the difficult process of getting your premises fitted out for the first time.
Our experience in fitting carpets in commercial premises means we understand how a heavy use can easily cause the appearance of your carpet to deteriorate rapidly if an inappropriate carpet is fitted.
We only recommend carpets that will be suitable for the purpose.